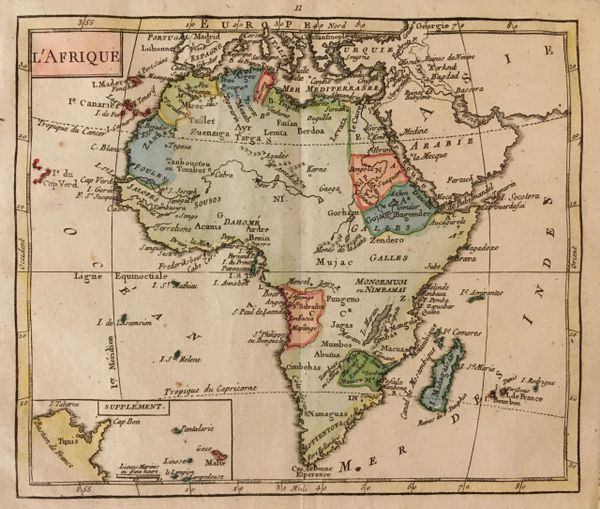 L'Afrique.
Louis Brion de la Tour
Published 1777, Paris
Size: 7" X 6"
Description:
A beautiful and rare map of Africa depicting the limited extent of the European cartographic knowledge of the interior of the African continent in the 19th Century from Louis Brion de la Tour and engraved by Gaspar André.  The map is also adorned with an insert depicting the Tunisian coast with neighbouring islands including Malta.
The map was published in Atlas, et Tables élémentaires de Géographie, ancienne et moderne; Adopté par plusieurs Ecoles Royales Militaires.